NordArc architecture and photography
I hope that You have enjoyed the visit to nordarc website.
Maybe You've got inspiration of som kind or developed an
increased interest for Greenland?

Usually I spend my days helping out other architect offices in
Stockholm, with different kind of projects (you can see examples
under"ARCHITECTURE"). My other ambition is to develop
as a photographer, through workshops or just doing it...

I still spend some time every year in Greenland, where I used
to live & work for a couple of years and still have many connections
to. Nowadays I also have a cottage in the south (it can be
rented!). I am happy to help you with arranging a trip there if
you are interested (see under "EXPEDITION").


I'd love to receive Your comments on anything, please feel free
to contact me!


Yours sincerely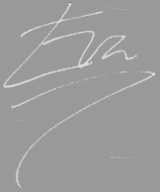 Eva Johnson


Bilder
All images on this website are for sale, copyright © Eva Johnson, all rights reserved. Please contact me with your request!